Berry Faerie
| | |
| --- | --- |
| | (The guardian and nurturer of all berries; this Faerie flies around ensuring every single berry is well nourished, has the proper lighting and water to grow into a full, healthy full-grown berry as they provide life to many other creatures including her kind thus continuing the circle of life. What most people don't know is that there is an entire community of "Berry Faeries" that all have the same job to be able to cover every single berry that has sprout from every berry family and these Faeries communicate solely by sight and sounds, no words. It's magical. Make room and take notice of …. The Berry Faeries.) |
This Faerie is 5 ½" high from head to toe and she is removable from her base. Her wings are removable as well and the base is 4 ¾" in diameter. Nothing on the base is removable. Her hair is Brown mohair, cut, flat-ironed and styled by me. Her eyes are handmade Light Brown inset eyes and she has detailed hands and rose -colored fingernails. Her body is blushed with heat-set paints and she is made of Super Sculpey.

She's uniquely signed with the FDMj Creations "F" on his upper-right shoulder. The wings are handmade by me and her outfit was designed by me as well and is made of clay except for the golden trim. Her outfit has an Emerald gem on her chest that signifies her life-force in the Faerie realm. She is secured on her base with a rod through her Right leg heel and her berries are not removable.
Powered by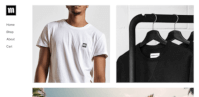 Create your own unique website with customizable templates.