Art dolls that are registered at IADR have a protected copyright along with their One-Of-A-Kind (OOAK) authenticity with the use of their IADR registration number. The Registry is open for viewing by anyone worldwide.

International Art Doll Registry is a unique, one of a kind figurative sculpted "DOLL" Registry. They accept dolls that are human, fantasy (fairies, mermaids, etc) and we also accept anthropomorphic dolls (animals acting as humans with human characteristics). Anthropomorphic dolls would be dolls that are upright, presumed to be talking, dressed as humans, or acting as if human.

Powered by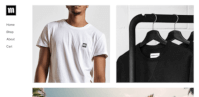 Create your own unique website with customizable templates.