| | | |
| --- | --- | --- |
| | If you're interested in learning about or learning how to sculpt, you can browse these areas I've created for your convenience to hopefully help you understand the areas of sculpting and maybe, hopefully, inspire you to start sculpting yourself if it's something you've thought about doing and think you'd enjoy. I'm always here for questions and will help any way I can. | |
This is one of my favorite parts because it's where I get to do the research. I really enjoy choosing a character, choosing its pose to determine the emotion I want this sculpture to relay, choosing its hair color, it's wardrobe and its facial expression.

I have found that many artists just like to start sculpting and then as the sculpting process moves forward they just like to let the sculpture "speak to them", do it's own thing and whatever comes out, comes out. I find that I'm not like that at all. I like to have control over every aspect of my sculpture because I like to have a very specific vision of my end-result and I get the most pleasure out of starting work on the sculpture and seeing it come to fruition exactly as I envisioned.
---
The Armature is a very important, very crucial part of your sculpture. Picture this… if our bodies had very weak bones we wouldn't be able to do all of the things that we Love to do on a daily basis. We would be frail, we would be weak, our strength, endurance and vitality would nearly cease to exist and we would not be able to physically support ourselves day in and day out.

The same is absolutely true with the Armature of your sculpture. The more well-planned and solid your Armature is no longer your sculptures going to last and the stronger it's going to be thereby elongating the shelflife of a work of art that you worked so hard on.
---
Lets sculpt
! From here you can utilize the tutorials that I've put together by clicking the
How-To & Tutorials
button below that will take you to a page that's full of all kinds of tutorials that will show you how to sculpt each part of your sculpture.
Have questions before you jump in?
Visit the FAQs by clicking the button below or
message me
for questions not listed.
Want More?
​Geared towards my fellow beginners, novice sculptors or people wanting to take up this craft.
I am in the process of creating a different, unique and far more thorough way of "teaching" in focused areas that many clay artists need assistance in. A very engaging, social and exciting new platform will be used to provide you a well-rounded learning experience packed with PDF reference files, high quality detailed video instruction, useful links, tips & tricks I've gathered through my sculpting journey. Combined with near-instantaneous communication through the commenting system that will be available for efficient communication so you don't have to wait for answers.
The Academy at Frey'Dez Studios
was created to aide artists in the One-Of-A-Kind (OOAK) Artdoll community and alike in carrying out certain tasks and learning certain skills that I've been helping Artists with for many years. These areas include;
​
Creating a Logo for Your (Sculpting) Business.
Sculpting Fantasy Creatures.
Creating a website for your artwork portfolio.
As close as you can get to being in an actual class environment without having to travel! Keep an eye out for news on when this will go live on our social media sites.
Get ready for...
The International Art Doll Registry
An online art doll registry, the only one of it's kind. This means that members can upload photos of their work, along with the name of the piece, and they are entered into the Registry, assigning a unique number for each one; as part of a permanent record. They are also shown on the website and that part of the site is open to the public, so it is an online gallery of sorts that is picked up by the internet search engines.
​The Registry provides a permanent record for each piece that is registered. This gives a professional touch to your work, along with the fact that it identifies it as yours and the year it was created, should there ever be any question about that.
Powered by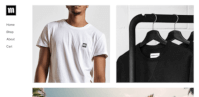 Create your own unique website with customizable templates.