| | |
| --- | --- |
| "Wind is the flow of gases on a large scale. On the surface of the Earth, wind consists of the bulk movement of air. In outer space, solar wind is the movement of gases or charged particles from the sun through space, while planetary wind is the outgassing of light chemical elements from a planet's atmosphere into space. Winds are commonly classified by their spatial scale, their speed, the types of forces that cause them, the regions in which they occur, and their effect. | |
In human civilization, wind has inspired mythology, influenced the events of history, expanded the range of transport and warfare, and provided a power source for mechanical work, electricity and recreation. Wind powers the voyages of sailing ships across Earth's oceans. Hot air balloons use the wind to take short trips, and powered flight uses it to increase lift and reduce fuel consumption."
This piece is 5" high from the base of her feet to the top of her head and she is
not
removable from her base. Her wings are also
not
removable. The base is 2 ½" in diameter. She is made entirely of Super Sculpey & Premo clay except for the wings. Her face painted with heat-set paints and accented with glitter eyeshadow.
She's uniquely signed with the FDMj Creations "F" on her upper-right shoulder.
Powered by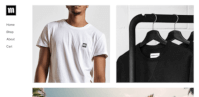 Create your own unique website with customizable templates.